Softwashing is a gentle safer exterior cleaning method. Using biodegradable cleaning products, soft bristle brushes and light water rinse.
Vinyl Siding: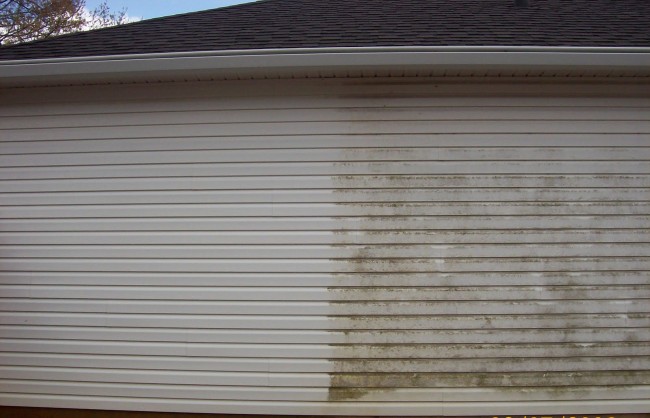 An often overlooked maintenance service, vinyl siding cleaning can go a long way toward sprucing up your curb appeal. In most cases we use non-pressure or low-pressure methods in conjunction with high-quality detergents to clean siding, and the results almost always leave our customers amazed. Vinyl siding, in particular, usually cleans up so well that it looks like it was just installed.
Brick
Stucco
Awnings
Signs
Chimneys
Here is an example of a metal roof Constant cleaned for a shopping plaza in Surrey.