Exterior Window Cleaning
Our professional window cleaners always leave your windows shining and streak free. We carry all the tools and attachments to make sure no window is missed. Many of the Vancouver homes we service have extensive landscaping and gardens. We are sure to take extra care to not trample on any of your planting.
Interior Window Cleaning
When inviting Constant into your Vancouver home we realize how important it is to be courteous and cautious. Our professionals will never leave a mess behind. No drips….do damage…using extra care when moving your items away from the windows. See why our customers only trust Constant into their home to make sure the job is done right!
Storm Window Cleaning
Removing storm windows requires the experience that Constant has! Many older Vancouver homes still have storm windows. Our crews can easily remove them clean both sides, clean the exterior of the inner window and then replace the storm window.
Screen Cleaning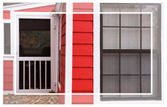 A thorough job always means making sure nothing is missed. We can clean your screens with a discounted price while we clean your windows.



Skylights
Cleaning of skylights takes the experience and care that Constant has! Skylight cleaning can be very dangerous to the inexperienced. They are usually positioned on the roof of your home that can make it very difficult to access. Our experienced crews are fully equipped with the best tools and safety equipment to make sure that your skylights are cleaned properly and safely.
Light Fixtures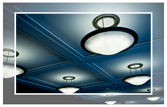 Cleaning light fixtures has become part of the many services Constant offers. Also, if our customer provides us with replacement bulbs we will be glad to change them for you. Constant has the ladders and equipment needed to provide full service to your property that others can't offer.
Most of our Vancouver customers book this service when they know we will be on their property providing window or gutter cleaning. This saves us an extra visit resulting in lower cost to you.